Setting up a trade show booth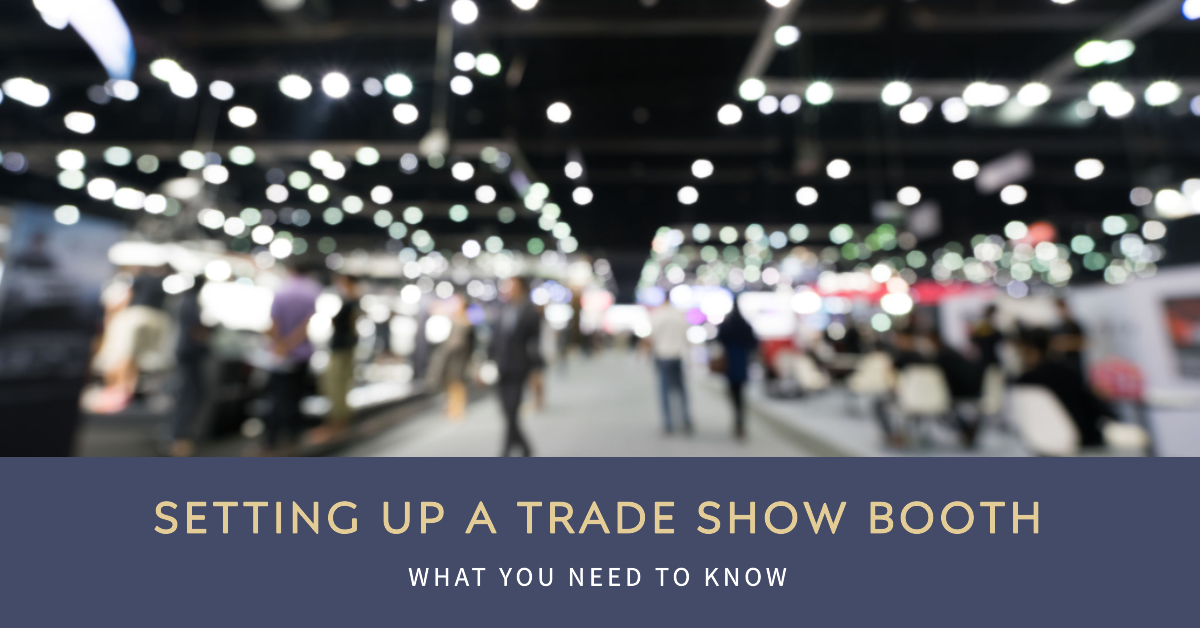 I've attended many trade shows in my career. Small ones like local job fairs (which can be hit and miss depending on how well it's marketed) or Chamber of Commerce stuff (those don't usually generate revenue for a company, but they're good for local networking). I've also attended and worked at big shows like 50,000-person vendor trade shows, which can be good for revenue.
Attending and presenting at a trade show are two very different things. For presenting, it's about who is and isn't on the exhibition floor. If you want to be perceived as a market leader, you must be present at these shows and have a booth to represent your product and get your brand in people's minds.
Tradeshow prep
You will have to get your booth designed and built. Typical setups include the following: 8x10 space or custom event booths.
8x10 booth
This is one of the most common setups and works for trade shows, career fairs, and other small conferences. It's incredibly cost-efficient as it doesn't require much setup so you can spend your budget on other promotion items or travel expenses.
In this setup, you have a table, and your conference team will set up and break down your event area. You likely have a tablecloth (don't forget to iron it), a floor stand, and some display that will go up behind the table. These are great setups for bigger conferences; they make your budget go further and are easier to set up than a large event booth.
Large event booths
These are custom-made for the conference or reused from another conference. If you're going this route, your company has an event boot vendor that will:
Design the booth
Build the booth
Ship it to the site and set it up
Tear it down once the show is over
Store the booth until you need it again (which is how you get reuse).
These event companies will present a mockup (usually in 3D) that can give you an idea of what they will do, talk about visibility and audience perception, and give you a quote. You must understand what it takes to set up the booth and what drives its construction cost.
Show floor location
The choice spots will go to the highest-paying sponsors. If you can't afford it, try to be near them or where people want to go. Some conferences will offer kiosks for small vendors to buy that give them a chance to compete on the floor. The good spots will be:
By the front door as it's what attendees see first as they walk onto the show floor
On an aisle, as you'll get a lot of foot traffic
Attractions
Next, you have to have some form of eye-catching attraction. That may be the booth itself, but unless you want people to bypass you, you either have to have a fantastic product that they're clamoring for, or you need to have an excellent hook.
Many booths give out swag that will draw people in - it's incredible how much people will give out their personal data for a good t-shirt. Others may provide a service that helps folks - a discount for training, a ticket to an exclusive event at the conference, or a picture with a celebrity they flew in for the event. I've been at a cloud computing conference where a long line of guys wanted to take a picture with The Mountain (Hafþór Júlíus Björnsson), who, aside from winning several Strongest Man titles, also acted in Game of Thrones. I don't know if it meant anything to their product, but they certainly had a line of people their marketing folks worked with.
Most conferences will upsell the ability to scan attendees' badges. That way, you know who's been to your booth and can get their contact information.
It's all about lead generation.
Can you capture enough details at the conference that may convert into sales later? If so, then the conference is worth it from an ROI perspective. If not, then the conference is a loser on lead gen, but maybe the networks and relationships formed there will create value in the future.
Frank Blecha Newsletter
Join the newsletter to receive the latest updates in your inbox.